ILC's Specialized Back Pain Rehabilitation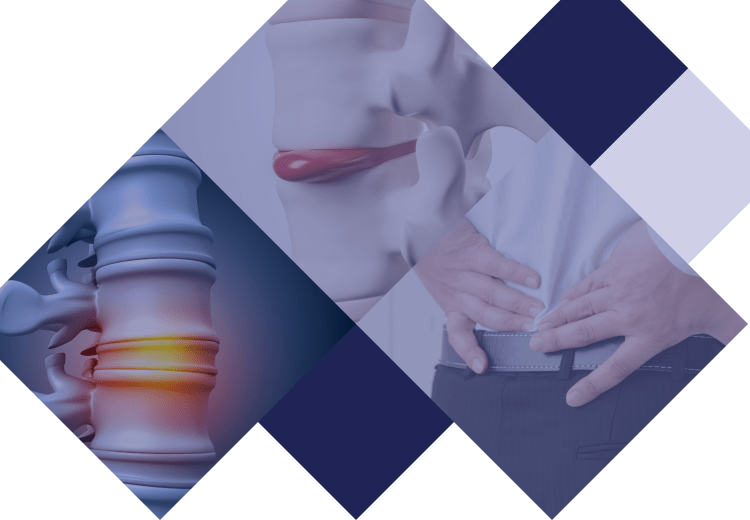 About our specialized rehabilitation for lower back pain
At ILC, we have succeeded in increasing the overall effectiveness rate of treatment by implementing a cooperative system between the Cellgel method (amongst other treatments) and rehabilitation targeted towards lower back pain.

※The figures in the above table are compiled and prepared based on the treatment results of our medical corporation.
Why is specialized rehabilitation important?
Back pain is primarily caused by abnormalities in the bones, spinal cord, cartilage, nerves, internal organs, blood vessels, etc., which are the targeted areas of the Cellgel method and other similar treatments. However, there are actually more factors that are not directly treated, such as: blood, blood flow, inflammation, posture, walking, exercise, muscle stiffness, muscle tone, inner muscles, accumulation of waste products (toxins) in the body, skeletal muscle function deterioration due to aging, diet, intestinal environment, stress, autonomic nervous system, etc.
The chronic pain is the result of many years of built-up tension, habitual movement, and living conditions.
If the chronic cause of the tension is not fundamentally reconsidered even after treatment - no matter how much better the patient feels after treatment - if the body is subjected to habitual tension, pain and numbness may occur in other areas than the one treated, or worse, there is a possibility of recurrence.
ILC's "Low Back Pain Specialized Rehabilitation" is an important program in the treatment of low back pain that is designed to help patients stay healthy in the long run.
ILC's Low Back Pain Treatment

Outpatient Treatment

Improve back pain disorders/
symptoms in relation to the nerves

ILC's Rehabilitation Program

Specialized Low Back Pain Rehabilitation

Improve back pain disorders/symptoms in
relation to the joints, muscles, ligaments
The Nature of Pain Caused by Inflammation
Pain is caused by inflammation in the muscles, tendons, and fascia near joints that are stiff and cramped, or in areas where blood circulation is poor - due to contaminated blood or 'acidic' body fluids. Other joints in the back, shoulders, neck, or ankles and knees may become stiff; or inner muscles like the iliopsoas may also result from lower back pain.
Therefore, through rehabilitation, we will find out what parts of the body are under strain and what can be done to relieve the strain on the joints, muscles, and ligaments resulting from poor blood flow.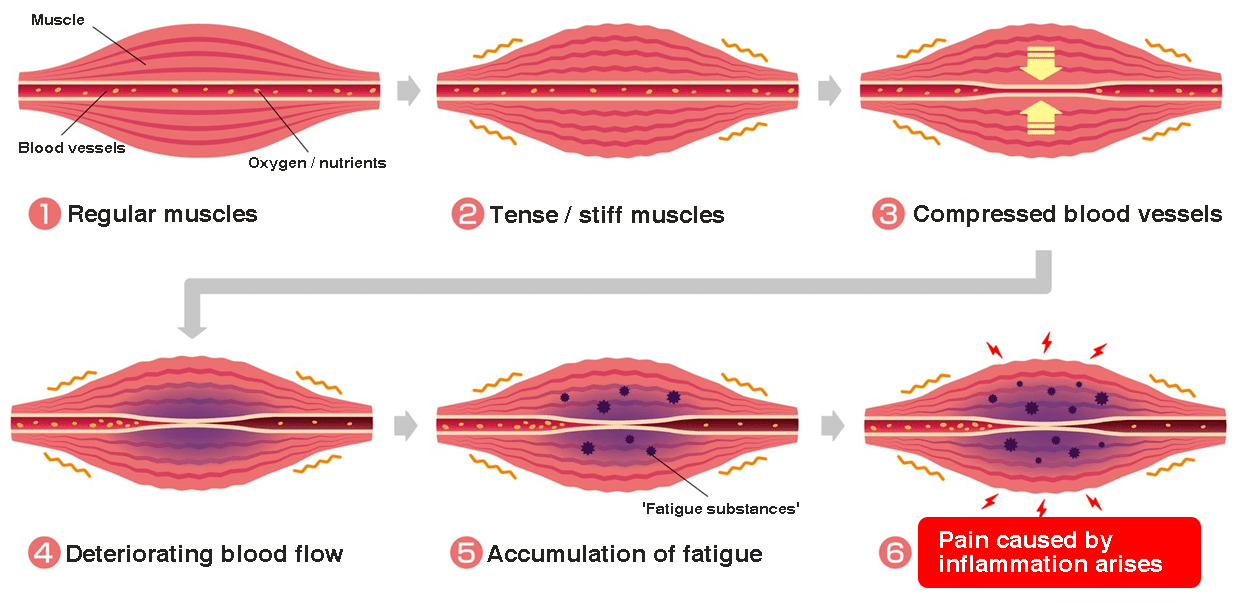 Features of ILC's specialized rehabilitation
At our clinic, we use the following two methods to understand the underlying factors that are causing each person's back pain, and plan a customized plan for each person to achieve a thorough and full recovery. Our goal is to completely heal your back pain.
Medical consultation specialized for back pain rehabilitation

- Based on ILC's unique back pain treatment-specific interview procedures, we spend 5 to 10 times longer than the usual orthopedic rehabilitation interview.

Assessing the physical condition of each patient using the latest diagnostic equipment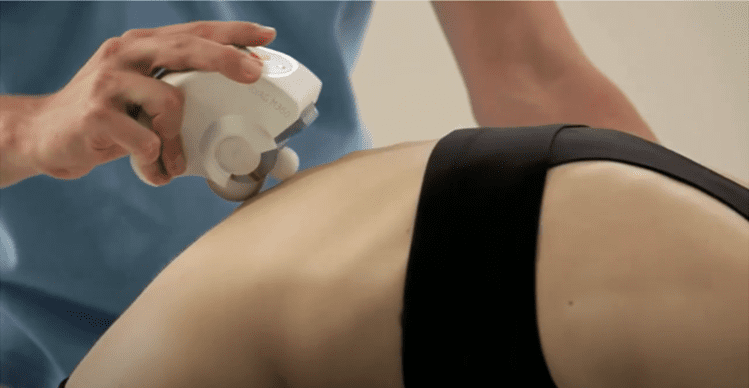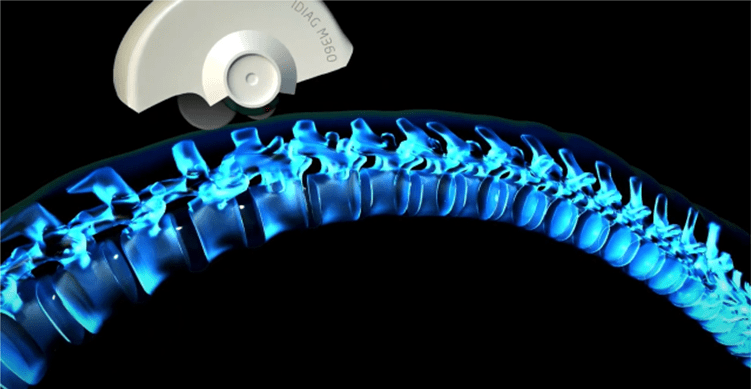 Assessment of the body's condition with a spinal mouse
Our staff is committed to the continued effort of
the complete healing of all patients.
01

ILC's Specialized Back Pain Rehabilitation

Development of new treatment plans

Example 1. Development of Accommodation Plans

We are thankful to have many patients who travel from far away by plane or bullet train to specifically receive treatment from our clinic.

Though our treatments can be completed in a one-day trip, the Body Improvement Program requires multiple visits, so we have developed 5D4N overnight plan to accommodate patients who live far away from the clinic. This plan has gained popularity as it provides total support, including nutritional management.

Example 2. Development of a Remote Follow-up Program

We have also developed a remote treatment program using web meeting tools such as Zoom for those cases that require even longer term support or when patients request follow-up services.

02

ILC's Specialized Back Pain Rehabilitation

Inspection and training from overseas manufacturers

We are actively collecting and learning information and conducting training and other activities on a daily basis to provide the best possible treatment for our patients.

03

ILC's Specialized Back Pain Rehabilitation

Research, proposal, and implementation of the latest treatment equipment

Based on the founder's own experience - Satisform - the company contracted by this clinic, classifies back pain factors into three categories: structural, mechanical, and environmental.

Users of Satisform include not only people wtih chronic back pain, but also professional athletes from the French Athletics Federation, the first division French soccer league team, and the first division Spanish soccer league team - who are seeking to strengthen their core.

SATISFORM PAD

Zendos

Quadrischio

Mobidos
Treatment Policy and Outline
We will improve the root causes of each patient based on three treatment methods, which are identified through a thorough medical interview and the use of the latest equipment.
Physical therapy mainly addresses the causes of muscles, joints, and posture; Chinese medicine mainly addresses the causes of blood flow; and dietary therapy mainly addresses oxidative stress.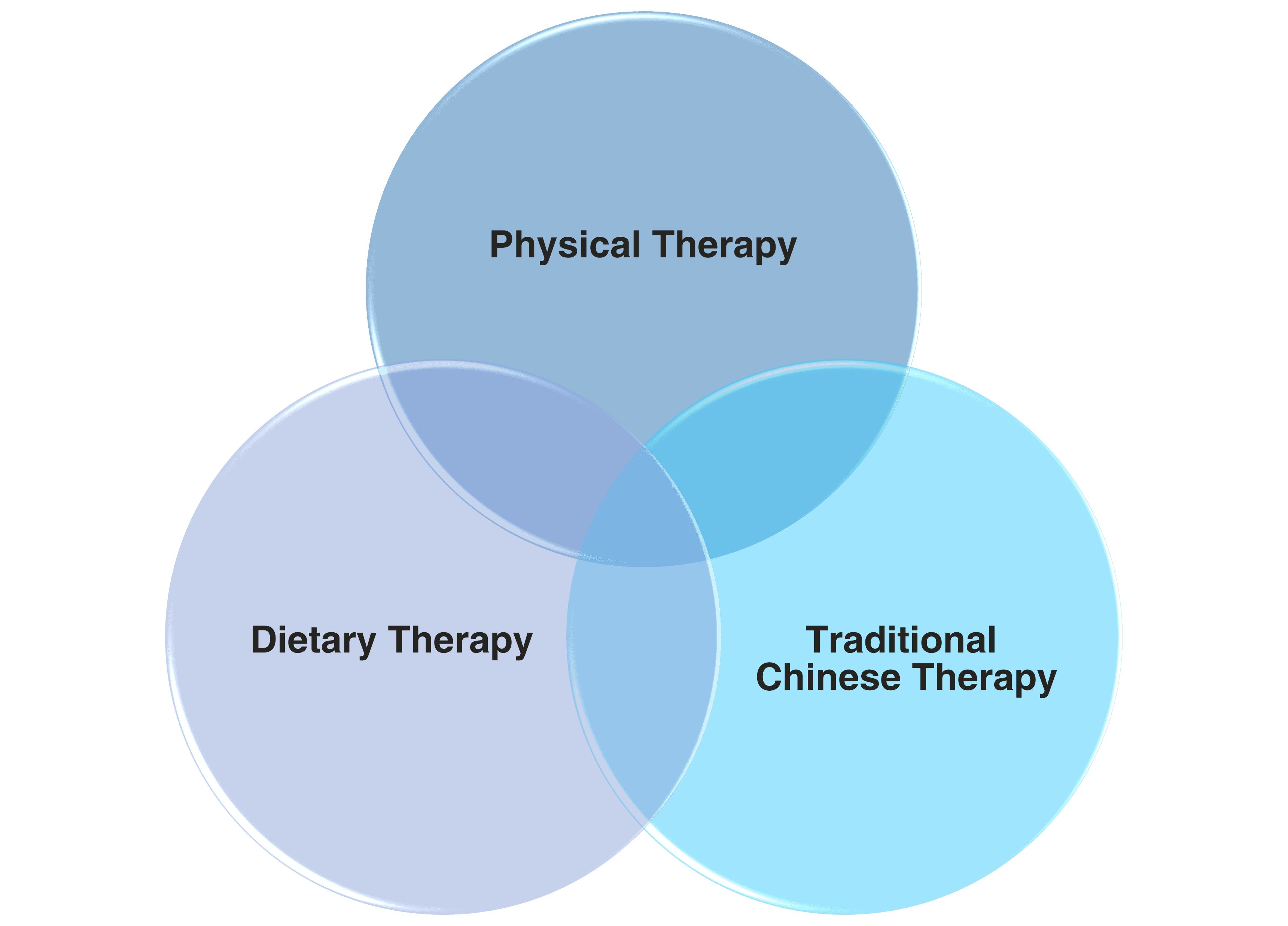 Physical Therapy

The aim of physical therapy at ILC Rehabilitation is to reduce the stress on the disc, to improve posture and daily functions, to relieve pain and numbness, and to prevent recurrence of symptoms.

Relieving pain and other symptoms is critical to improving the quality of life (QOL) of patients. However, when recurrence occurs, the QOL declines, and the patient has to go through the hassle of re-treatment and rehabilitation. To avoid this hassle, we thoroughly evaluate and clarify the cause of the current symptoms.

Based on this evaluation, we will improve the posture, movements, and poor lifestyle habits that are causing the symptoms, not through strength training, but mainly through exercises that will enable the patient to learn how to use the body with less burden.

At the same time, we will teach you exercises that you can do at home so that you can maintain the effects of physical therapy.

Traditional Chinese Therapy

The traditional Chinese medicine (TCM) practiced at ILC Rehabilitation is not in opposition to Western medicine (general Japanese medicine), but rather a treatment that supplements what is difficult to see in Western medicine.

The principles of this treatment are:
(1) To diagnose the balance between a person's inner balance, and the entire nature and environment that surrounds the person
(2) Treatment suited to each individual
(3) Preventive treatment

Using these methods:
(1) Acupuncture and moxibustion
(2) Medicinal herbs
(3) Detoxification (circulation)
to promote blood flow and enhance the body's ability to repair and regenerate the intervertebral discs.

Dietary Therapy

The dietary regimen at ILC Rehabilitation prevents the increase and buildup of oxidative stress.

Oxidative stress is an imbalance between the body's ability to oxidize (oxidative capacity) and its ability to prevent oxidization (antioxidant capacity). High levels of this oxidative stress have been shown to contribute to disc degeneration and may even adversely affect repaired discs.

By preventing oxidative stress, it prevents:
(1) Intervertebral disc oxidation (deterioration)
(2) Damage to the intervertebral discs

At ILC, our dietitians provide dietary guidance focusing on foods with antioxidant properties to reduce oxidative stress.
FAQ
Questions About ILC's Specialize Rehabilitation
Q

Is the treatment covered by the Japanese national health insurance?

A

No, it is not covered by insurance nor included in the medical expense deductible.
Q

Do all the staff hold special qualifications?

A

Yes, all staff members are national certification holders.
Q

Can I undergo rehabilitation even if I don't have disc herniation or disc degeneration?

A

Yes, most certainly.

Although we specialize in lumbar disc herniation and disc degeneration, we also treat other spinal disorders in our rehabilitation services, and ILC's rehabilitation staff is uniformly well versed in other areas besides low back pain, so we are also available to those who wish to regain physical function (ambulatory training) and strength after spinal surgery.
Q

Can I use the High Cost Medical Expense Benefit System?

A

The High Cost Medical Expense Benefit is does not cover our rehabilitation because it is a payment system for high-cost medical expenses related to insured medical care.
Q

What kind of rehabilitation services will you actually provide?

A

ILC offers a wide range of one-on-one guidance to meet individual goals, from posture and exercise modifications suited to the individual, like toe and posture exercises, standing and sitting postures, to advice on how to improve sleep quality and diet.

This is because ILC believes that lifestyle habits are always linked to pain and disease. Each professional is personally assigned to you one-on-one, so you can freely ask for any advice.
Q

Do I need a letter of introduction for rehabilitation?

A

Although a letter of referral from the clinic is not mandatory, we ask that you bring your medication record if you are currently taking medication.
Q

Is there a pick up and drop off service for the accommodation plan?

A

We do not offer a transportation service. The residential rehabilitation facility is located 1 minute on foot from the nearest station. If you have difficulty walking, please let us know in advance and our staff will pick you up from the station in a wheelchair.
Q

Is there a car park available in the accommodation plan?

A

There is a parking lot with a 200-car capacity attached to the facility. Wheelchairs are available from the parking lot to the facility.
Q

Do you accept credit cards?

A

Only VISA and MasterCard are accepted. Transportation system IC cards can also be used for payment.