Treatment Overview
Having been adopted in over 54 countries globally,
the "Cellgel Method" for treating lower back pain
is now available in Japan
For those who have been told it was impossible to operate,
For those who have had recurrence of pain post-surgery,
A low-risk, outpatient treatment is now an option for you.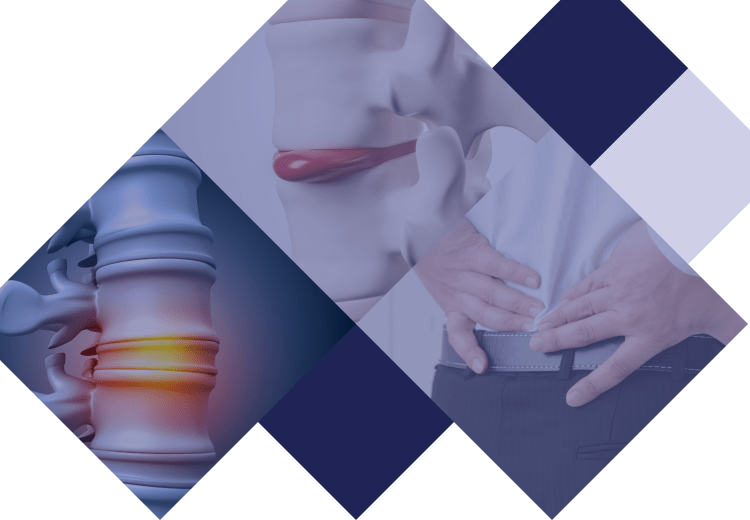 Treatments We Offer
We provide minimally invasive, outpatient treatments that replace conventional surgical procedures for various spinal disorders, such as spinal stenosis and intervertebral disc hernia. Our treatments are among the safest worldwide, and have been reported to be medically proven and effective based on many years of research, publications, and actual treatment results.
The introduction of an overseas treatment method took a great deal of time and effort, but we are convinced that this treatment will fulfil needs for our patients both in and outside Japan.
There are four main treatments we provide at out clinic.
Consultation typically takes 5 to 10 minutes, but here at our clinic, the doctor takes 30 minutes to fully examine the patient. This is to fully explain the root causes of pain and how the treatment can alleviate the pain. After a comprehensive explanation, we will select one of the following four treatment methods that best suits the patient's condition.
The World's Most Advanced Lower Back Pain Treatment
The Cellgel Method
The Cellgel Method is a back pain treatment method that has been introduced in more than 54 countries around the world, primarily in Europe.
With this method, the disc volume is not decreased, and the treatment remains in the disc as a gel-like implant, thus restoring and preserving the disc. It's also suitable for a wide range of conditions.
The treament is a one-day procedure, making it more accessible to patients who are busy or living far away.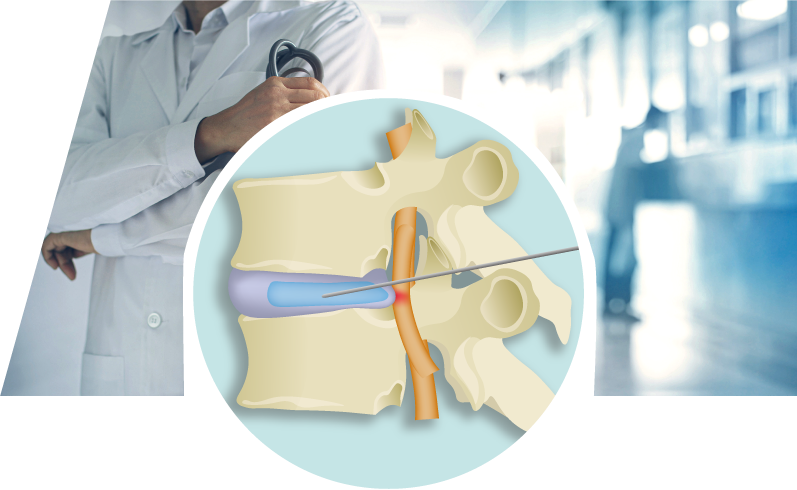 Hybrid Laser Method

This is a minimally invasive treatment for disc herniation that combines the benefits of both laser therapy (PLDD) and ozone therapy (PODD).

PODD Method
(Percutaneous Ozone Disc Decompression)

Percutaneous Ozone Disc Decompression (PODD) has been performed mainly in Europe since the 1990s. It can be applied to facet joint disease, disc herniation, spinal canal stenosis, etc.

PLDD Method
(Percutaneous Laser Disc Decompression)

Percutaneous Laser Disc Decompression (PLDD) has been has been the major outpatient disc laser procedure in Japan since the 1980s. It is the primary treatment of choice for herniated discs.
Treatments to Prevent Recurrence
Rehabilitation for Lower Back Pain
Rehabilitation improves back pain and symptoms caused by joints, muscles, and ligaments. Our personal trainer will provide direct one-on-one instruction using advanced lower back pain treatment equipment.
Our Treatment Methods versus Conventional Surgical Procedures
ILC Treatment Methods
Conventional Surgery
Cellgel
Hybrid Laser
PODD
PLDD
Micro Endoscopic
Discectomy (MED)
Spinal Stabilization
Vertebroplasty
Disc Restoration
○
×
×
×
×
×
Post-treatment Change
in Disc Volume
Same to increased
Slight to small decrease
Slight decrease
Small decrease
Decreased or disappeared
Decreased or disappeared
Supressing of
Inflammation
○
○
○
×
×
×
Duration of
Treatment
15 to 20 mins
(per site)
20 to 25 mins
(per site)
10 to 15 mins
(per site)
10 to 15 mins
(per site)
40 to 60 mins
60 to 90 mins
Period of
Hospitalization
N/A
(outpatient)
N/A
(outpatient)
N/A
(outpatient)
N/A
(outpatient)
About 1 week
About 1 month
Japanese Health
Insurance Coverage
×
×
×
×
○
○
Treatable Symptoms &
Conditions
Most lower back related conditions and symptoms
Disc herniation
Most lower back related conditions and symptoms
Disc herniation
Disc herniation, spinal tumor etc.
Spinal stenosis, spondylolisthesis, scoliosis, lumbar instability, disc herniation, compression fracture
Swipe left/righ
About Back Pain
There are many different causes of back pain symptoms, and depending on the cause, back pain may vary slightly from patient to patient. Pain or numbness from the lower back to the calf may indicate a slipped disc, inflammation of the sciatic nerve, or intermittent claudication. When consulting a doctor for back pain, be sure to tell them exactly how your back hurts and other places where you feel discomfort.
At our clinic, we provide an outpatient treatment, which does not involve any scalpels - only needles. Hence, this treatment is less burdensome for the elderly or people that are wary of surgery. We also welcome consultations with patients who are considering conventional surgery.