Column

Treatment Case Study – #20 | International Lumbago Clinic Tokyo Blog
Patient
Male in his 40s
Presenting Symptoms
The patient first sustained a back injury 10 years ago.
Around April last year, after a fall from his bicycle, he started experiencing numbness in his buttocks and lower legs.
On a scale of 1 to 10 (1 being the least pain and 10 being the greatest pain imaginable), his back is at 2, lower limbs are at 1, buttocks are at 4, and numbness is at 4.
He is able to walk for more than 500m.
Everyday activities do not pose an issue
MRI Imaging & Diagnostic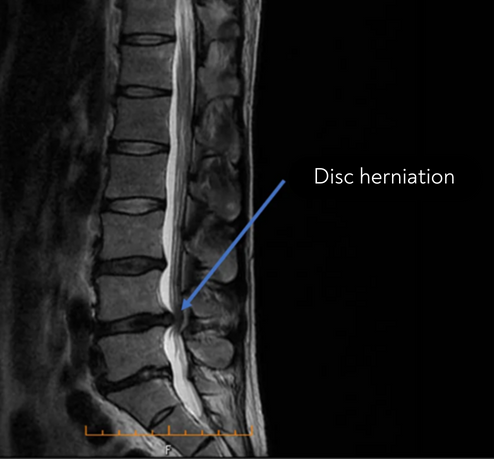 Disc herniation observed in L4/5
Treatment
The PODD procedure was performed on L4/5.
This is a video of the needle being inserted into the L4/5 intervertebral disc.
After confirming the position of the needle in from the front, ozone was injected into the disc, and this completed the intervention.
The procedure itself took about 10 minutes.
After taking some rest in the recovery room, the patient was able to walk home.
Treatments at our Clinic
Please refer to the following links for more information on the Cellgel method.
Written by Tadaaki Minowa, Clinic Director