Column

Treatment Case Study – #15 | International Lumbago Clinic Tokyo Blog
Patient
Male in his 20s
Presenting Symptoms
When he was a high school student, he started to feel pain in his lower right limb.
In September of this year, the pain worsened to the point that it became painful every time he moved.
On a scale of 1 to 10 (1 being minimum and 10 being maximum), the pain is at 3 in the lower back, 8 in the lower limb, 7 in the hip, and 5 in numbness.
Walking is possible within a range of 100m to 500m or less.
Standing, squatting and lifting heavy objects are very difficult. He also has difficulty turning over, washing his face, and even sitting for long periods of time.
MRI Imaging & Diagnostic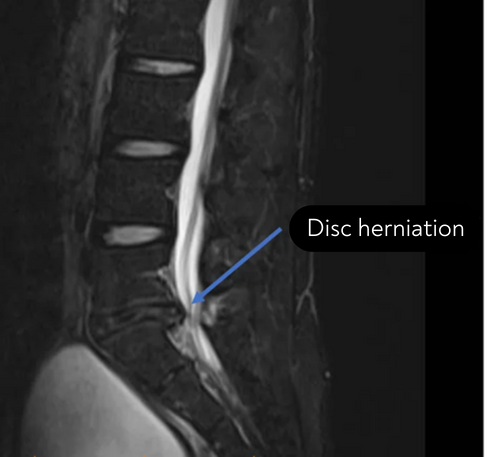 Disc herniation at L5/S was observed.
Treatment
The PODD procedure was performed on L5/S.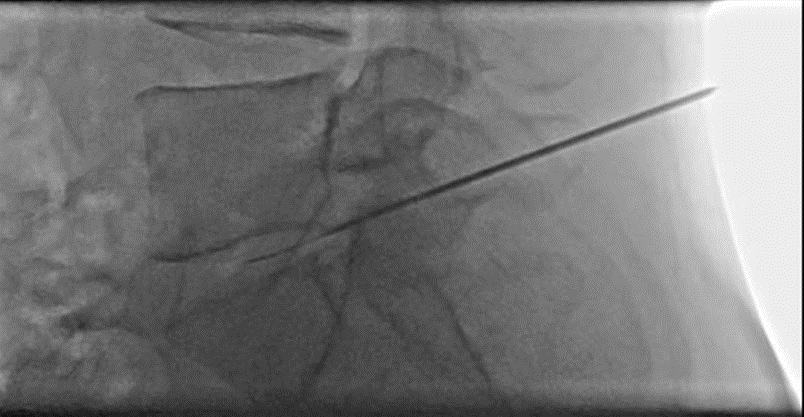 This is an image of a needle being inserted into the disc at L5/S.
After confirming the needle position, ozone was injected, and the procedure came to an end.
The surgery itself took about 15 minutes.
After the intervention, the patient was pale, and his blood pressure was low.
When the patient is nervous, there is a possibility that blood pressure may drop.
After resting in the recovery room, the patient's blood pressure stabilized, and he was able to walk home by himself.
Treatments at our Clinic
Please refer to the following links for more information on the Cellgel method.
Written by Tadaaki Minowa, Clinic Director