Column

Getting a Second Opinion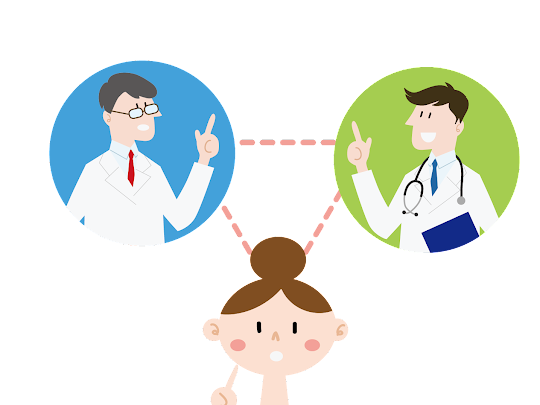 A second opinion is an opportunity to consider the opinion of your doctor from a different angle, and even if you end up with the same diagnosis and treatment plan, you may gain a deeper understanding of your disease in the process. The patient may also gain insights leading to being more receptive to receiving the treatment, and in a fully convinced state of mind.
When we take into consideration what patients are interested in first and foremost before undertaking treatment, they are often looking for facilities with the latest hospital equipment, trying to overcome their psychological resistance to the treatment, and to have affinity some with their doctor, but the most important thing in the end is that they wish for a treatment that is minimally stressful and risky.
  
Our clinic focuses on minimally invasive and low-risk treatments, and we offer free imaging diagnosis to those who are far away, do not have time, or are unsure of their treatment options, thereby further increasing patient options. During the consultation, we take the time to examine the patient for 30 minutes to ensure that the patient is comfortable and satisfied with the treatment, prevention, lifestyle improvement, etc.

We also provide follow-up care after treatment to ensure 100% effectiveness in treating back pain.

Written by Tadaaki Minowa, Clinic Director